2019 Land Pride DRG06
Call for Price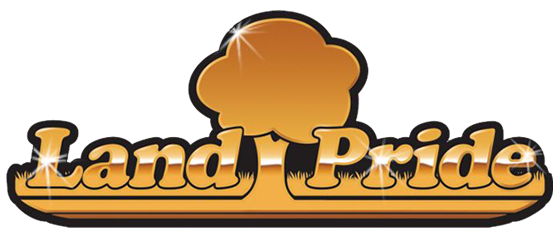 ---
Overview
---
Description
The Land Pride Drag Harrows are highly versatile in their design and performance. A harrow mounted on the drag bar with tines facing down and forward will deliver aggressive soil stirring action and deep penetration. Turn the harrow 180 degrees with tines facing down and to the rear and you'll get less penetration with lighter cultivating action. Flip the harrow over with tines facing up and you get almost no cultivating action. Shown with SBR Seedbed Roller.
Features
Special tine construction: Tines don't spread apart at the center. Heavy residue surfaces quickly without bunching or becoming clogged. Tines follow the contour of the ground providing maximum coverage.
1/2" x 3 1/2" Long cold-formed high carbon steel tines: Tines are constructed of strong materials to eliminate breakage and provide long wear life.
60 Tines per 4 ft. of width: High number of tines for breaking-up clods and leveling soil profile.
Tines are offset: Provides uniform coverage without making ridges.
Drag mat position: Tines point up: Gentle action for covering fertilizer & seed, smoothing & leveling soil surfaces, and scattering manure droppings. Excellent for grassy applications.
Light penetration position: Tines point down & back: Stronger action for working fertilizer & seed into soil and turf, breaking up and leveling heavy soil, fluff & leveling arenas, aerating soil for faster dry-downtime, de-thatching pasture grasses, and grooming snow-packed ski resorts.
Deep penetration position: Tines point down & forward: Aggressive action for loosening and breaking-up soil.
Low horsepower: requirements Easy to pull with Utility vehicles, lawn tractors, small tractors, and pickups.
No lubrication or adjustments: Saves time and you don't get dirty from grease or oil.
Specifications
Weight: 138 lb.
Horsepower requirements: 12 HP
Blanket size: 6 ft. wide x 4 ft. long
Number of tines: 90
Tine diameter & length: 1/2 in. dia. x 4 1/2 in. lg.
Tine construction: Cold-formed from high-carbon steel
Hitch type: Two log chains attached from pull ring to drawbar.
Drawbar: 1 5/8 in. dia. x 4 in. w/ S-hook mounting holes on 9 in. centers
Specs
General
Hitch

Two log chains attached from pull ring to drawbar.
Cutting Width

6 ft. (183 cm)
Weight

138 lb.
Related Products
Call for Price
Call for Price