2019 Land Pride CR2572
Call for Price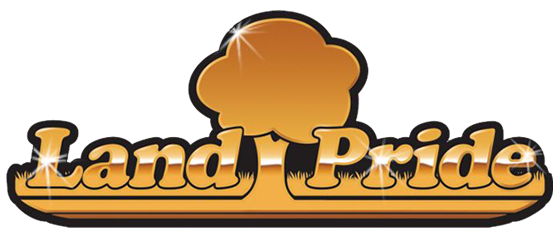 ---
Overview
---
Description
If heat, erosion or run-off is a problem, crimping straw into the ground needs to be the final step in grass seeding. The CR25 Series Straw Crimper keeps seed in place and undisturbed soil on top, promoting an optimal growing environment where resources can be scarce. Seeding along highways, large municipal sites, and residential areas are ideal situations for the Land Pride Straw Crimper. Its 72" width means its sized right for most landscaping tractors and can be used for large or small landscaping jobs or roadside maintenance. When the ground is hard and time does not permit another round of preparation before crimping, the additional weight of the optional water tanks can help force the discs into the hard-packed soil.
Features
Cat. 1 Hitch: Fits Land Pride Quick Hitch, and stout enough to work with any Cat. 1 tractor.
72" width: Mostly used in wide open spaces, 72" covers a nice width.
Plate steel 'A' frame: Plate steel offers greater strength from natural force applied downward from tractor top link.
Tubular Construction: 2 1/2" x 2 1/2" x 3/16" Tubing vs. angle iron offers greater strength as well as gives a better appearance.
Expanded metal in weight tray: Adds safety over blade area, doesn't allow foreign weight object to fall into blade area.
Blades: Blades are blunted just right to crimp the straw and not cut it, as well as disturbing the soil very little.
Blade attachment: Blades are independent of each other allowing for less side load torque on each blade during turns.
Blade hub greasing: Each blade hub has a grease zerk for smooth rotation.
Storage stands: Each corner has a storage stand to aid in off the ground storing, as well as aiding in hooking to the tractor.
Blade spacing: Blades are spaced 6 1/2" apart to offer optimum crimping.
Optional Water Tanks: Easily add up to 600 lbs. to the 72" to aid in compacted soil conditions. Can easily reduce weight by draining tank incrementally. Water tanks are safer due to precise fit and fastening vs. stacking inconsistent sized objects and difficulty in uniform fastening.
Specifications
Working Width: 69"
Overall Width: 79 3/4"
Front To Back Length: 30 1/4"
Overall Height (With support stands up): 41"
Weight (w/o added weight): 475 lbs.
Number Of Discs: 12
Disc Spacing: 6 1/2"
Disc Hubs: 4 Bolt cast iron
Frame Construction: Tubing 2 1/2" x 2 1/2" x 3/16"
Hitch: Cat. 1
Quick Hitch: Fits Land Pride's Model QH15 Quick Hitch
Support Stands: Support stands in all four corners
Water Tank Capacity (gallons per tank): 36 gallons per tank
Full Water Tank Weight (2-tanks): 600 lbs. Total weight
Specs
General
Width

79 3/4 in.
Weight

475 lb.
Height

41 in.
Length

30 1/4 in.
Number of Discs

12
Water Tank Capacity

36 gal. per tank